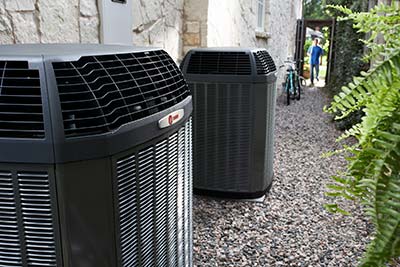 Air Conditioning
All Out AC & Heating repairs and replaces all types of residential  air conditioning systems to provide a comfortable, healthy environment. Our technicians are trained and certified in professional air conditioning repair, installation of Trane and Ruud, and maintenance on all brands, makes, and models.
HEATING
When the Houston area weather turns cooler, it is important to have a dependable heating system in place. Before the thermostats need to be turned up, it is wise to consult with a Katy HVAC repair company to inspect your system and fix problems before it gets cold.
Repair vs Replace HVAC
No matter the circumstance, everyone wants to save money. All Out A/C & Heating helps you get the most from your investment. By providing a few maintenance tips, you will be able to have a system that works at peak performance. Our technicians will inspect for issues and to make sure possible problems are solved quickly to help avoid costly repairs in the future.
Apply For 100% Financing

All Out A/C & Heating can provide their customers with 100% financing, with approved credit, on purchases greater than $1,000.00 by partnering with Synchrony Financial and Wells Fargo Financial.
For financing inquiries, please call our office to speak with a trained All Out A/C & Heating professional. 281-238-9292